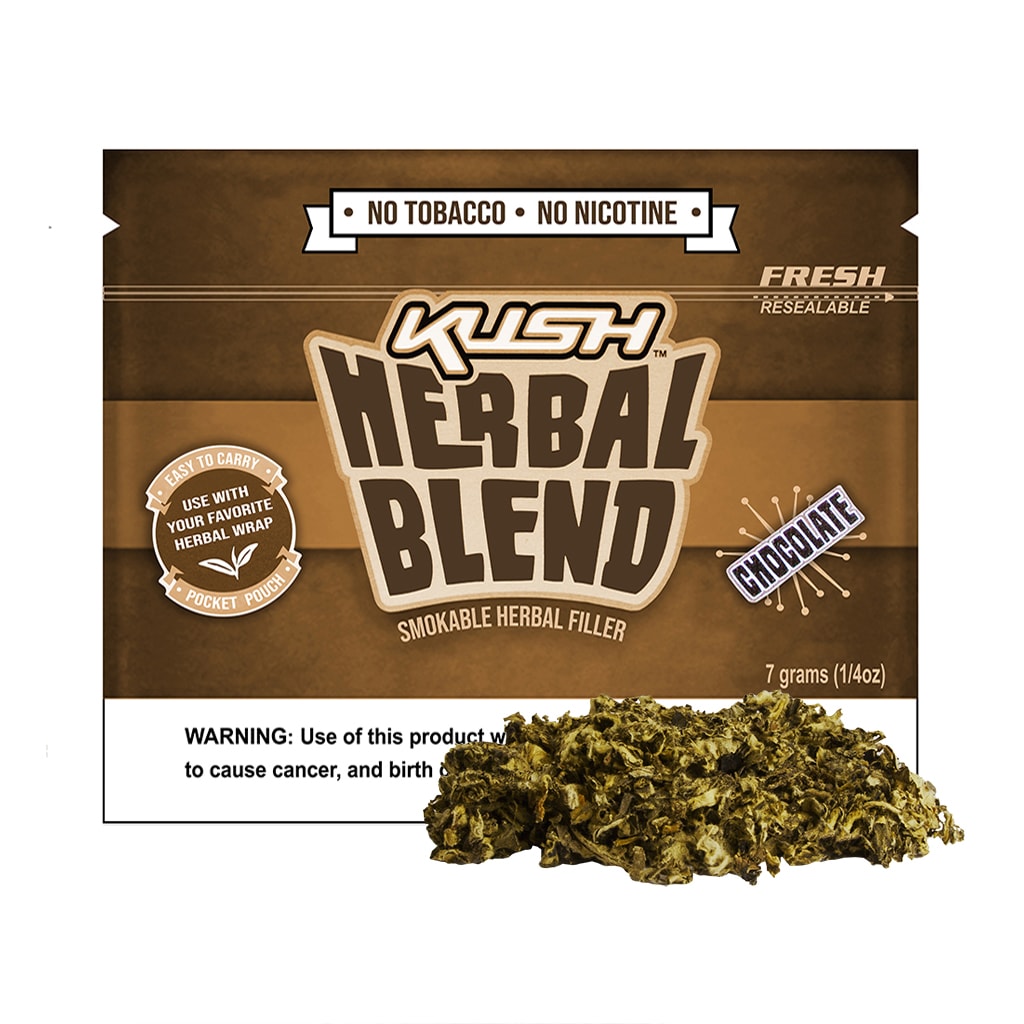 Kush Herbal Blend 
DESCRIPTION:
SMOKEABLE HERBAL FILLER
Herbal blend mixer are:
100% Tobacco Free
100% Nicotine
Fresh Zip lock Seal
100% Tobacco. Kush Herbal blend mixer is a great alternative to traditional tobacco.
made from industrial Hemp sourced from Canada finest.
KEY FACTS:
Made with Industrial Canadian Hemp

No CBD, THC, or Cannabinoids

No Nicotine or Tobacco

Flavours: Original, Berries, 

Marshmallow

, Sweet, 

Chocolate.
INSTRUCTIONS ON HOW TO USE:
Kush roll your own herbal fillers are not intended for use with any material that is not legal or for use with tobacco.
Product Quality and safety:
All of our products are extremely safe, guaranteed to be a pure, unadulterated products with no synthetics.

Made from the finest Canadian Hemp.
Kush Hemp Pre Rolled Cones Slow Burn
RECOMMENDED STORAGE:
To maintain, efficiency, store at room temperature, and out of sunlight.
For best results, keep product in a cool, dark place.
Exposure to heat or sunlight may cause degradation or loss of potency
WARNING:
Do not use if pregnant or lactating.
Allergen Information: Manufactured in a facility which produces products that may contain nuts, dairy, wheat, gluten, egg and soy products.
Always consult a medical doctor before modifying your diet or using any new product.
This product is not intended to diagnose, treat, cure, or prevent any disease. These statements have not been evaluated by the food and drug administration
MUST BE 18 TEARS OR OVER TO PURCHASE THIS PRODUCT.
https://www.instagram.com/thecbddispensary.online