Mint CBD Oil 
DESCRIPTION: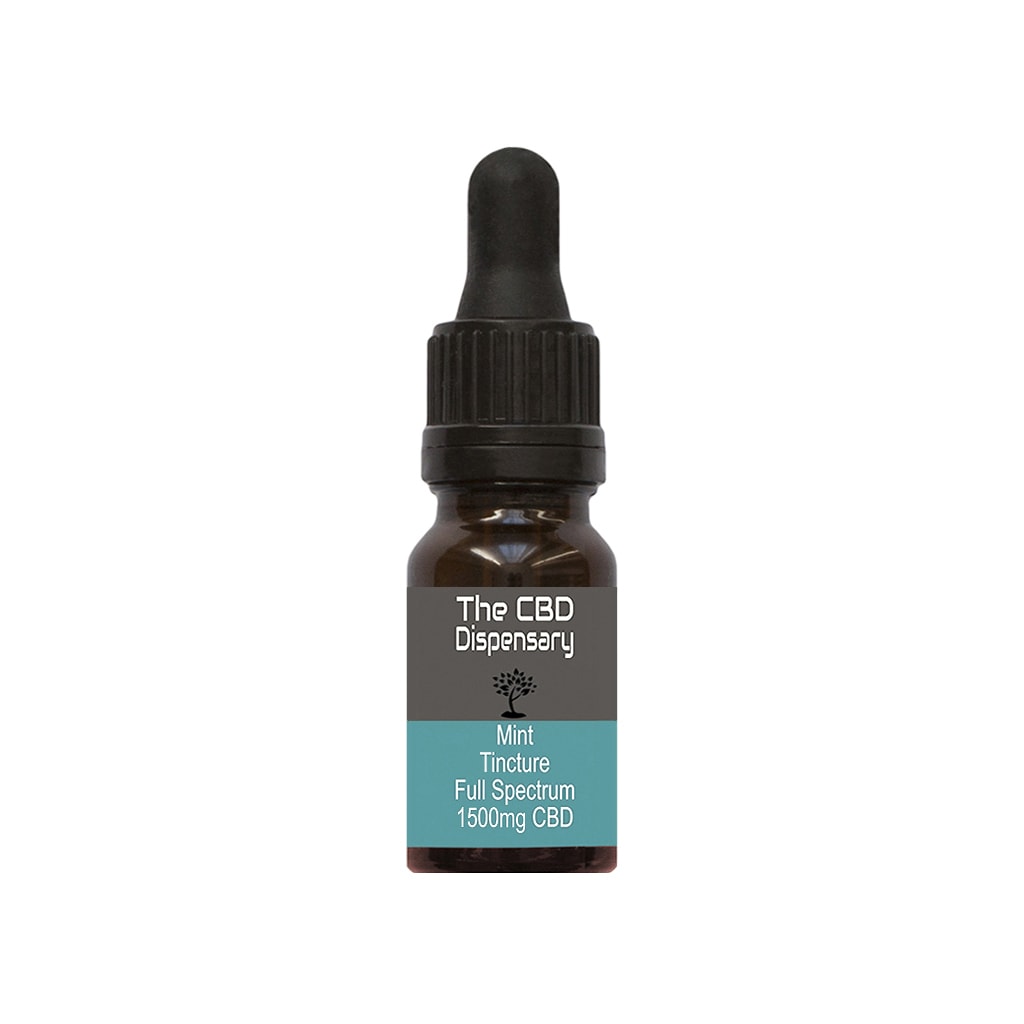 10ml bottle
Sourced from organically grown, no GMO, pesticides free Hemp plant.
Our Tincture's are Infused with Peppermint
Premium quality CBD Oil,
Made from Full Spectrum
Approx 4mg per drop
Less than 0.2% THC
No flavouring is added to ensure high CBD potency
A perfect blend of pepper mint
Just subtle enough to remove the original earthy taste that some users of CBD find repulsive.

Whether you're taking under the tongue for maximum absorption or mixing with your morning smoothie,

This mixture of CBD and MCT oil is a fast and convenient way to get your daily CBD dose.
KEY FACTS:
TOTAL CBD                  WEIGHT/ VOLUME.                                    
1000 mg/10%                     10ml                                       
1500 mg/15%                     10ml                                        
PRODUCT QUALITY AND SAFETY:
All of our products are extremely safe, guaranteed to be a pure, unaltered products with no synthetics.

Our CBD Oils are

 created with the Finest natural whole plant concentrate infused p

roviding lasting relaxation to a demanding day.

Best CBD mint Oil online Made from Full Spectrum Extract.
LAB REPORT:
Will CBD HELP MY SPECIFIC CONDITION?
You're,  best placed to answer this question.

By trying CBD you'll be the best advocate to answer this question.

However before you do take the leap and try our CBD.

Do your own research, there is ample information online that can assist you in making an informed decision
https://3kingscbd.com/shop/cbd/cbd-hemp-creme-for-very-dry-skin/
HOW TO USE:
Start with 1 drop twice a day.
 Increase to 2 drops twice a day after 5 days use.
Increase the number of drops as desired.
Repeat until the maximum of 8 drops per day is reached.

Place drops directly underneath tongue and leave for 30 to 60 seconds before swallowing.

For maximum absorption use CBD Oils sublingually (under the tongue).
INGREDIENTS:
Full Spectrum CBD Extract
Kosher Fractionated Coconut Oil (MCT Oil),
Full spectrum CBD Oil infused with pepper mint.
Suitable for Vegans and Vegetarians
RECOMMENDED STORAGE:
To maintain CBD Oil/tincture, purity, store at room temperature, and out of sunlight.
For best results, keep product in a cool, dark place.
Exposure to heat or sunlight may cause degradation or loss of potency.
WARNING:
Do not take if pregnant or lactating.
Allergen Information: Manufactured in a facility which produces products that may contain nuts, dairy, wheat, gluten, egg and soy products.
Always consult a medical doctor before modifying your diet or using any new product.
This product is not intended to diagnose, treat, cure, or prevent any disease.These statements have not been evaluated by the food and drug administration.
MUST BE 18 YEARS OR OVER TO PURCHASE THIS PRODUCT.
https://www.instagram.com/thecbddispensary.online/
Why Choose The CBD Dispensary?
Many CBD products on offer in the UK are low quality, weak, and contain very little CBD. By using these poor quality products (usually sold in high street stores), you're missing out on the true benefits and effects of CBD. Choose us for the 9 reasons mention below.
We strive to create the highest quality range of CBD products accessible to anyone in the UK. Our industrial hemp is grown on licensed farms, using only crops with the highest cannabinoid content possible. No matter what strength you choose you can trust that each of our products is crafted with love and commitment to quality.
Customer Support
Our customer service team can always be reached if you have any questions. Whether you need advice on deciding the strength to choose, or if you have general questions about CBD, we're more than delighted  to help. We're here for you every step of your CBD journey.
Consistency
Doing something one time isn't what, The CBD Dispensary is about. If our CBD oil worked well for you the first time, expect it to do the same each and every time you buy it.
We promise to Deliver the same high quality product with every batch of CBD we sell, making this our top priority. This is why we only accept a handful of customers at a time.
Lab Tested
In an industry with so much misinformation, it's important that we back up what we say. That's why every batch of our CBD Oil products are sent to an independent lab for testing. 
Third party testing ensures that our CBD content is as advertised, so when we say, 1000mg's that is exactly what you'll be getting 10% CBD, free of chemicals, heavy metals, and other harmful materials.
Highest Standards
The UK may be behind, when it comes to taking advantage of the miracles  CBD has to offer.  But The CBD Dispensary is here to help pick up the pace. 
Our products are better than anything you'll find in UK high street shops and is effective because of our commitment to high standards.
Non-Psychoactive Effects
Due to UK laws and Novel foods regulation,  all The CBD Dispensary products are derived from hemp cultivated to contain less than 0.2% THC (tetrahydrocannabinol). 
This is then further purified to ensure that there is no more than 1mg of THC in our products. With The CBD Dispensary, there is absolutely no "high" feelings at any point.
100% Organic
We use effective farming practices to preserve the quality of the hemp and CBD extract. 
Our CBD oil is 100% natural (no flavourings), comes packed with a variety of phytocannabinoids, fatty acids, containing no additives, preservatives and is non-GMO.
Craftsmanship
Our CBD Oils, gummies, Muscle Gels, CBD Creme, CBD Drinks, CBD E-liquids and capsules are made from the finest Hemp. We sell an array of CBD products because we are confident in the craftsmanship of our products. 
Knowing whichever product you choose, rest be assure that the quality will not falter.