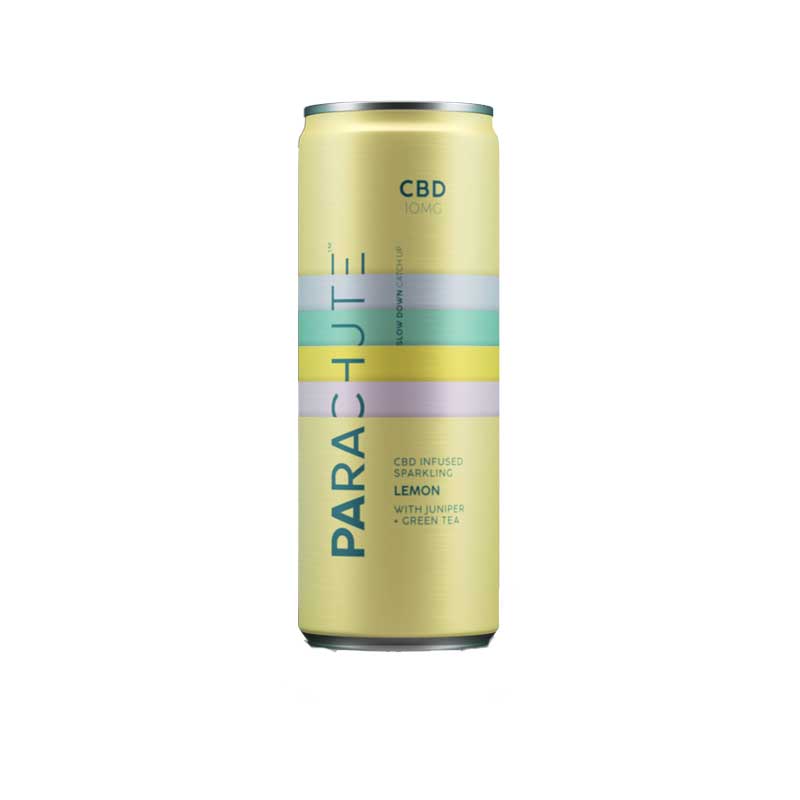 CBD Sparkling Drink
DESCRIPTION:
Parachute is a subtle sparkling Lemonade with Jupiter & Green infused with 10mg of CBD for balance and harmony.
Truly Exceptional!
KEY FACTS:
TOTAL CBD

                 

WEIGHT/ VOLUME.

              

    10 mg

                               250 ml

                               
PRODUCT QUALITY AND SAFETY:
All of our products are extremely safe, guaranteed to be a pure, unadulterated products with no synthetics.

Our CBD drinks are

 created with the Finest natural whole plant concentrate infused with lemonade providing lasting relaxation to a demanding day.

Made from Full Spectrum Extract.
MOOD:
A perfect way to relax after an exhausting day! These Parachute lemonade Sparkling Drink will elevate you mood and keep you smiling.
Made from Organic hemp, these CBD drinks are Infused with juniper & green tea, a convenient sparkling drink treat that let you drink with a purpose.
https://3kingscbd.com/shop/cbd/parachute-cbd-sparkling-drink/
Will CBD HELP MY SPECIFIC CONDITION?
You're,  best placed to answer this question.

By trying CBD you'll be the best advocate to answer this question.

However before you do take the leap and try our CBD.

Do your own research, there is ample information online that can assist you in making an informed decision.
HOW TO USE:
Conservative dosing is highly recommended to determine your personal psychoactive effect.
DONOT exceed more than 6 per serving.

They are best tried with friends!
INGREDIENTS:
Broad Spectrum Hemp Distillate (THC 0.0%), Water, Partly Decoloured Apple Juice Concentrate, Lemon Juice Concentrate, Carbon Dioxide, Natural Flavouring, Lime Juice Concentrate, Lemon Extract, Green Tea Extract, Antioxidant Ascorbic Acid, Fruit Content: 54%
Suitable for Vegans and Vegetarians.
RECOMMENDED STORAGE:
To maintain parachute, cbd sparkling, purity, store at room temperature, and out of sunlight.
For best results, keep product in a cool, dark place.
Exposure to heat or sunlight may cause degradation or loss of potency.
WARNING:
Do not take if pregnant or lactating.
Allergen Information: Manufactured in a facility which produces products that may contain nuts, dairy, wheat, gluten, egg and soy products.
Always consult a medical doctor before modifying your diet or using any new product.
This product is not intended to diagnose, treat, cure, or prevent any disease. These statements have not been evaluated by the food and drug administration
MUST BE 18 TEARS OR OVER TO PURCHASE THIS PRODUCT.
DONOT exceed more than 6 per serving.
CBD Drinks experience varies with each user impairment sensitivity