Volcano Hemp Crisps OG Flavour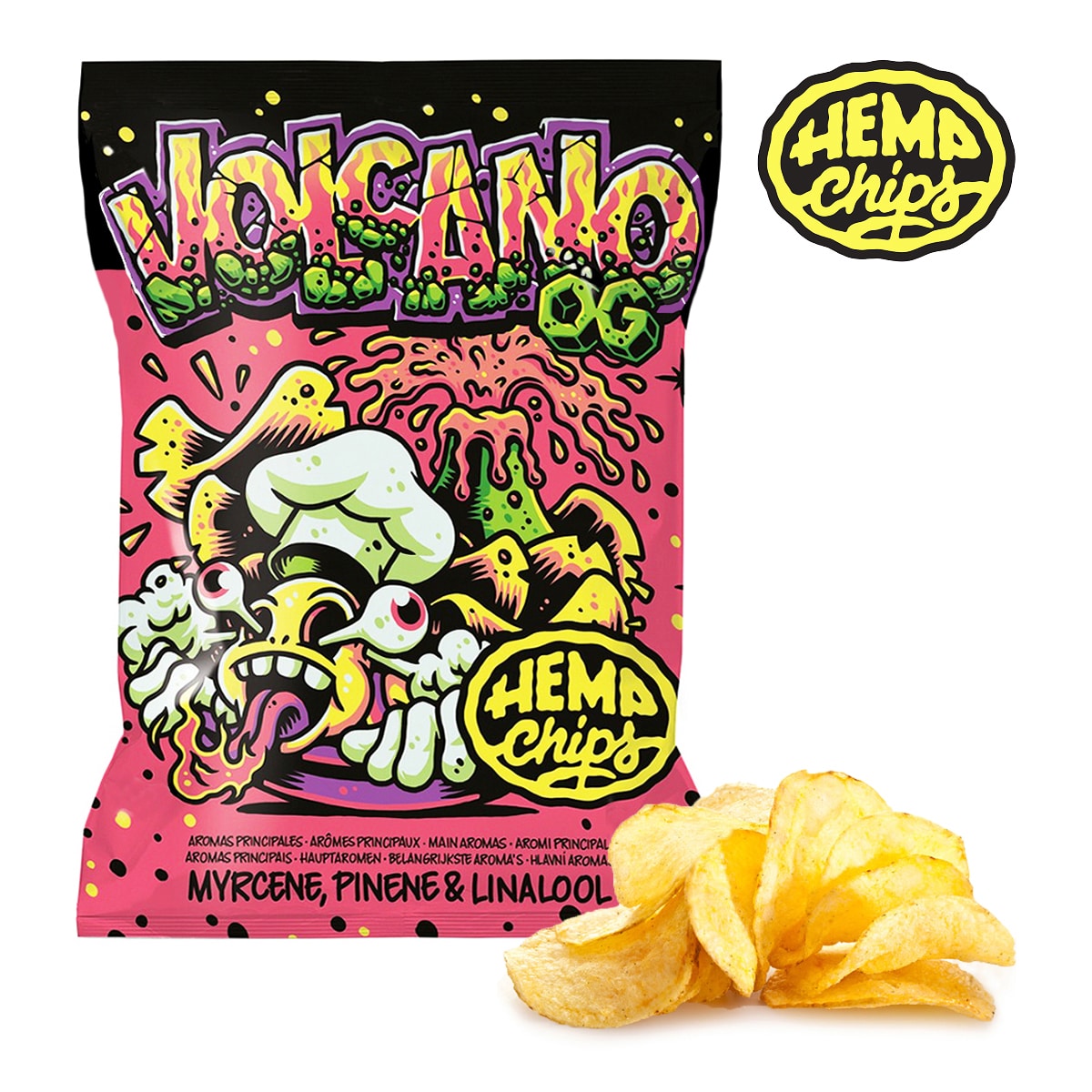 DESCRIPTION:
Volcano hemp crisps are potato crisps flavoured with Volcano terpenes delivering a hemp Crisps with an amazing flavour.
Japanese pepper with a hint of seaweed, Ideal with your favourite beer or cocktail

This Volcano

 Hemp Chips

are crispy potato chips with a delicious texture.

Made by hand with natural aromas of sunflowers and Hemp seed oil.

This careful selection of aromas offers a primary potato flavour incorporating a great aftertaste with the characteristic citric, acid and intense nuances, characterising the 

Volcano 

variety

.
TASTE:
Japanese pepper with a hint of seaweed.
PRODUCT QUALITY AND SAFETY:
All of our products are extremely safe, guaranteed to be a pure, unaltered products with no synthetics.
Our CBD Amnesia Crisp are created with the Finest natural whole plant concentrate infused providing lasting relaxation to a demanding day..
Will CBD HELP MY SPECIFIC CONDITION?
You're, best placed to answer this question.

By trying CBD you'll be the best advocate to answer this question.

However before you do take the leap and try our CBD.

Do your own research, there is ample information online that can assist you in making an informed decision.

CBD products may interfere with some medications, we therefore advise you to talk to 

your doctor
INGREDIENTS:
Potatoes 96%, salt, hot pepper, orange peel, sesame seeds, seaweed, ginger, Japanese pepper, sunflower oil and hemp seed. Aromas (Myrcene, pinene and linalool less than 0.1%), potato starch.
RECOMMENDED STORAGE:
To maintain CBD Oil/tincture, purity, store at room temperature, and out of sunlight.
For best results, keep product in a cool, dark place.
Exposure to heat or sunlight may cause degradation or loss of potency.
WARNING:
Do not take if pregnant or lactating.
Allergen Information: Manufactured in a facility which produces products that may contain nuts, dairy, wheat, gluten, egg and soy products.
Always consult a medical doctor before modifying your diet or using any new product.
This product is not intended to diagnose, treat, cure, or prevent any disease.These statements have not been evaluated by the food and drug administration.
MUST BE 18 TEARS OR OVER TO PURCHASE THIS PRODUCT.
https://www.instagram.com/thecbddispensary.online/