CBD Ceramic Vape Cartridge 0.5ml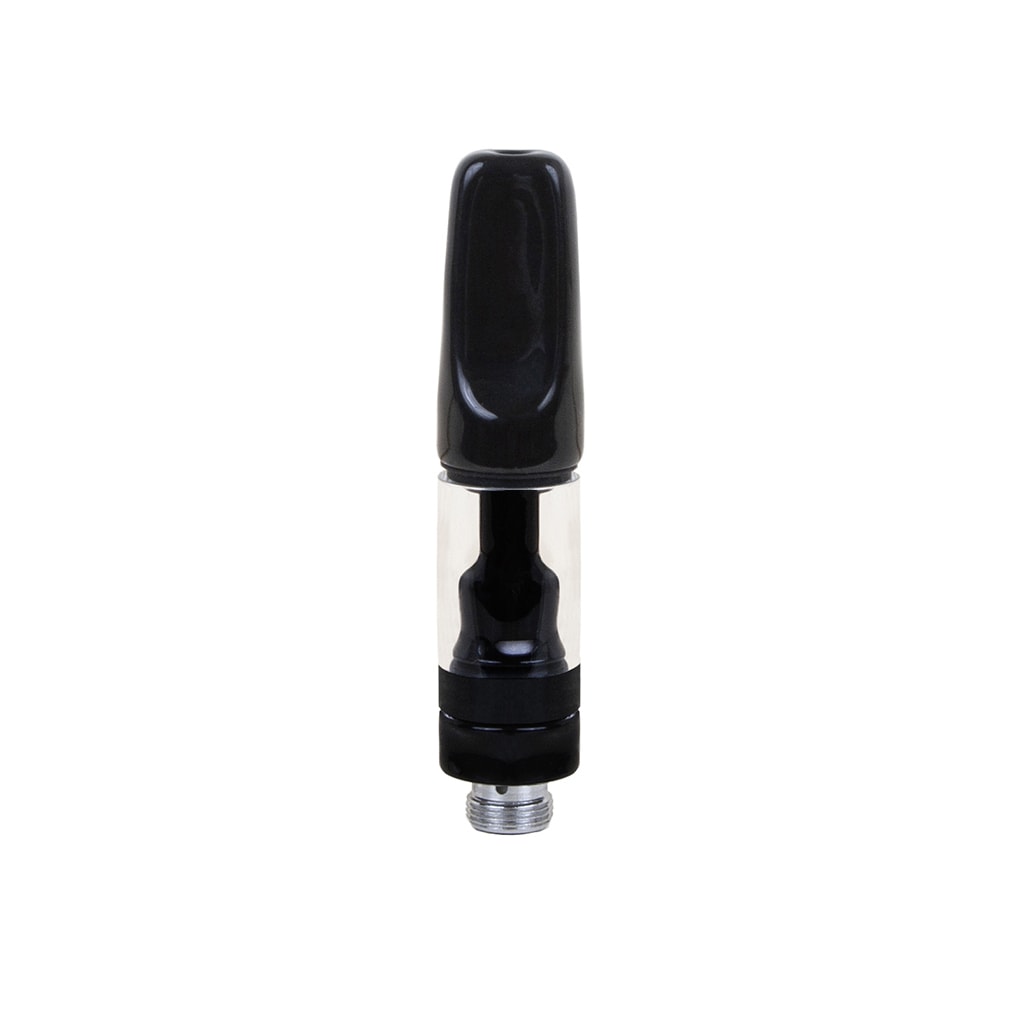 DESCRIPTION:
BEST BBTANK CBD/THC Ceramic Vape Cartridges available on the market.
4th Generation Ceramic Coil
The World's first cutting edge all glass Cartridge.
No Heavy metal taste.
Healthy.
Airflow is on point: The airflow on the BBTANK Ceramic Cartridge is excellent tank.
Faster heating.
Bigger Vapour.This CBD BBTANK Ceramic Vape Cartridge is idle for THC Oils and Vaping Cannapresso CBD Vape E-liquids
Amazing taste: The taste delivery is excellent on the CBD BB Ceramic Vape Cartridges.
No metal or any other odd aftertaste. It's as perfect as it gets.
The taste will be as good as the Oil you put in.
Hits are big but very smooth, large clouds are produced.
BEST hitting pieces of vape hardware for THC Oil available to date.
BEST Ceramic tank for Thc oils.
KEY FACTS:
BEST CBD CERAMIC VAPE CARTRIDGE
THC Ceramic tanks for Vaping thc/cbd paste.
Recommended for use with 510 threading battery.
https://3kingscbd.com/shop/cbd/cbd-accessories/cbd-battery-280mah-battery/
Our 280 mAh battery are a natural choice to work with this CBD Vape Cartridge.
Exceptional airflow system, maximise the effectiveness of flavour.
Our batteries Fast Charging, keeping you away from the low-battery warning for longer
Batteries provides multiple protections to avoid potential risks.
      Physical Parameter:
Tank Capacity: 0.5 ml
Size: 11.2mm x 54mm
Resistance: 1.4 ohm
Working Voltage: 3.7v
Oil Intake Hole Size: 2.0mm
       Colours:
Product Quality and safety:
All of our products are extremely safe, guaranteed to be of the highest quality, this CBD Ceramic Vape Cartridges is no exception. Rest be assured that you can vape using this tank guaranteeing the authentic taste from any flavour including our Cannapresso CBD Vape E-liquids.
MOOD:
A perfect way to relax after an exhausting day! This CBD Ceramic vape Cartridge coupled with a Great CBD Vape E-liquid will elevate you mood and keep you smiling.
We offer a choice of natural flavours to choose from our exceptional range of Cannapresso CBD Vape E-liquids;
Mango,
Strawberry,
Grape and
Tobacco.
https://3kingscbd.com/shop/cbd/cbd-vape-oils/cannapresso-cbd-vape-eliquids/
HOW TO USE:
Unscrew mouthpiece from the cartridge.
Carefully fill the oil along the glass chamber.
Screw back the mouth piece.
Wait for 30 minutes before using.
DONOT
Over fill the Cartridge

Use immediately after filling

DONOT drop otherwise might break
Conservative dosing is highly recommended to determine your personal psychoactive effect when using our Cannapresso CBD Vape E-liquids.
RECOMMENDED STORAGE:
To maintain, efficiency, store at room temperature, and out of sunlight.
For best results, keep product in a cool, dark place.
Exposure to heat or sunlight may cause degradation or loss of potency.
WARNING:
Do not use if pregnant or lactating.
Allergen Information: Manufactured in a facility which produces products that may contain nuts, dairy, wheat, gluten, egg and soy products.
Always consult a medical doctor before modifying your diet or using any new product.
This product is not intended to diagnose, treat, cure, or prevent any disease. These statements have not been evaluated by the food and drug administration
MUST BE 18 TEARS OR OVER TO PURCHASE THIS PRODUCT.
https://www.instagram.com/thecbddispensary.online